About Lori West and Better Balanced Bookkeeping and Tax Service, LLC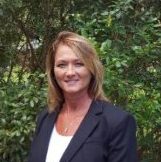 Lori West, founder and owner of Better Balanced Bookkeeping & Tax Service, L.L.C., loves helping others with their financial needs and has a knack for streamlining and improving just about anything she works on. With a strong background in accounting and construction, Lori provides bookkeeping and tax services to individuals and owners of small and mid-sized businesses in Lake City, Jacksonville, Gainesville, and other North Florida cities.
Some of the more recent projects Lori has completed for clients include catching up on 18 months of financial reporting and tax work for a hotel, reducing an accounts payable balance by $65K for an automotive repair client, putting a client on QuickBooks payroll from an employee leasing situation, and re-organizing QuickBooks for a doctor's office which reduced unnecessary expenses.
Lori has a strong background in construction and is licensed as a Florida Certified General Contractor (Lic. # CGC1513169). She has experience in wireless telecommunications, project management, administration, construction accounting, and banking. She has run hundreds of telecommunication projects, supervised subcontractors, acquired dozens of permits, and generated numerous financial reports. She has also owned and managed a mail center and a mobile home park.
Lori holds the following certifications:
Certified Bookkeeper
Certified QuickBooks Online ProAdvisor
Certified QuickBooks Desktop ProAdvisor
She is also a Registered Tax Return Preparer with the IRS and a Notary Public with the State of Florida. She is a member of the American Institute of Professional Bookkeepers, and the National Association of Tax Preparers.
Lori earned an Associate of Science in Accounting from Florida State College at Jacksonville, FL. In her spare time, she enjoys boating, music, gardening, watching The Voice and The Blacklist on TV, and spending time with her family and her dog.